Sponsors of SLC 2017
Staples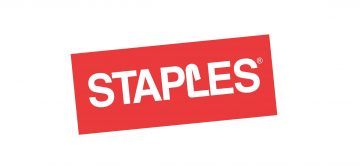 Staples have always been interested in helping people become better individuals. Starting as a stationary provider, Staples has evolved to meet the needs of their community and now have become a powerful resource. With the various services that they provide, from informing about the latest tech to printing your biggest projects, it's no wonder that they have decided to partner with us in helping students recognize the great resource that is available to them. By sponsoring this conference, Staples is aware that they are gaining access to the leaders of tomorrow, and have thus made a commitment to develop solid relationships with students and provide them with whatever they may need to succeed –from photography drones right down to a comfy office chair. In addition, they seek to show individuals that any great idea can be brought to life with the right tools and the right people. We are thrilled to announce Staples with the amazing work they do, as a sponsor for our conference!
Global Fitness & Racquet Centre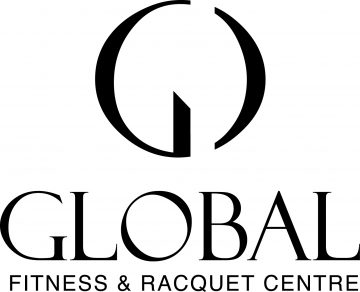 By being one of the most resourceful fitness centers in Kelowna, Global Fitness strives to help individuals realize and achieve their fitness goals. Fully loaded with squash courts, tennis courts, yoga studios, nutritional experts, and a two level gym, there's no doubt that Global is the best place in town for becoming a better you. By creating a business whose sole purpose is to improve the lives of others, Global demonstrates strong foundational attributes of a leader. In addition, they also give back to the community, and most importantly, show people that they are supported in whatever goal they set for themselves. By sponsoring this conference, Global Fitness continues to build on its commitment to help individuals live better, happier lives. They aim to encourage future leaders to continue to strive for success in all aspects of life, and to acknowledge that by leading the way, you set a foundation for others to build upon. We are honoured to be supported by Global Fitness!
Arlo's Honey Farm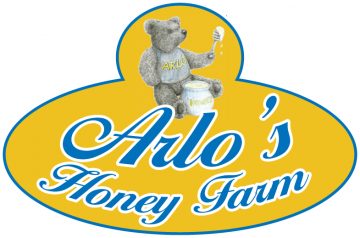 Locally operated and locally sourced, Arlo's Honey Farm is a community leader that strives for sustainability and resourcefulness. Not only have they managed to create award-winning and locally renowned honey, but they have also been able to produce crops that are supplied to 6 of the top restaurants and wineries in Kelowna. Despite their success, Arlo's has made it their mission to support local businesses. If not for the symbiotic relationships that Arlo's bees create, other valuable businesses like Tantalus Vineyard and the Okanagan Lavender Farm may never be the same. Arlo's embodies the true spirit of an exemplary business as they not only create exceptional products as their main form of business, but they do so while improving the environment around them –something not many businesses are capable of doing. Arlo's has decided to sponsor this conference to educate individuals about the positive implications of running a sustainable business as well as empowering others to also strive for excellence. We couldn't have a better local business supporting us than Arlo's Honey Farm located in East Kelowna.
UBCSUO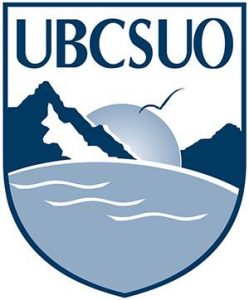 The UBCSUO is a major supporter of student programs and initiatives that promote student success, and since the Student Leadership Conference aims to do just that, we've teamed up with the SUO to improve the student experience. The Student's Union has always been there for students in all aspects of university life; from social gatherings that help us unwind to providing us with the resources to start our own clubs and course unions. The SUO operates several campus businesses as well as services such as Student Legal Aid, Resource Centres, and the AccessAbility program, just to name a few. In addition, they are a major advocate for student voice on campus and strive to make sure that every student has the platform to be heard. The UBCSUO understands the importance of supporting student leaders; after all, they are student leaders themselves. In supporting this year's SLC, the Student's Union is contributing to the development of our future leaders. We want to give the SUO a huge thanks being a part of this conference and our student growth.
Costco Wholesale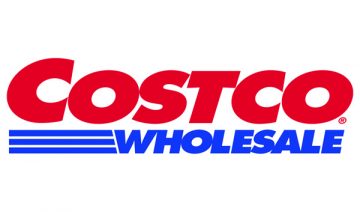 Perhaps one of the most exemplary business leaders in the area, Costco Wholesale has built a reputation that extends to every corner of our community. Working closely with United Way, the Breakfast Club of Canada, and Children's Miracle Network, Costco has improved the lives of a tremendous number of people. In addition, Costco has always been heavily involved with UBC Okanagan from offering students discounts, to sponsoring major events such as Create; the orientation day that welcomes over 1,500 incoming students to our university each year. The motivation to be a sponsor for this year's Student Leadership Conference stems from Costco's ongoing initiative to continue to improve the community around them. We are thrilled to announce Costco as a sponsor to for this year's SLC, as it works hand in hand for two like-minded initiatives to collaborate and produce a much bigger and more impactful outcome.
Tim Hortons

For any student, a good cup of coffee can make the difference between a good start to the day, and a bad start to the day. This is precisely why the UBC Okanagan campus has two Tim Hortons: because we know that Tim Hortons is among the very best at doing what they do, both in terms of serving food and beverage, and doing their part in making their supporting community a better place. The most important ingredient in Tim Hortons' business is coffee and they go above and beyond to recognize and improve the lives of coffee farmers that are so integral to their business. In addition, Tim Hortons excels in all aspects of community outreach ranging from the Tim Horton Childrens' Foundation to the Timbits Minor Sports Programs. The motivation to be a sponsor for this year's Student Leadership Conference is to show students that Tim Hortons cares and that there is always support for them! Thanks for being a part of our leadership initiative Timmies!
For more information about sponsoring the Student Leadership Conference, please contact slc.ok@ubc.ca.